Bucket List | Er zijn van die dingen die je gedaan moet hebben in je leven. Ook wel bucket list genoemd. Wij van Fsom hebben ook een bucket list, een speciale. Namelijk dé film bucket list. Een lijst met films die je gezien moet hebben. We zeggen natuurlijk "moet" want iedere filmliefhebber weet dat er een heleboel films zijn die je inderdaad gezien moet hebben. Misschien wel vaker dan eens…

Wij zouden FSOM niet zijn als wij je niet een handje helpen met je film bucket list <— Bestel 'm hier! Compleet te maken. Het zijn er 100 dus je hebt heel wat kijk uren voor de boeg na het lezen van dit artikel. Wij wensen je dan ook alvast intens veel plezier en laat vooral weten welke film voor jou een plekje verdient in de film top 100.
De Movie Bucket List!
Zet je popcorn, kaasplankje en drankje vast klaar want hier komen ze!
A Few Good Men
12 years a slave
The Silence of the Lambs
All the president's men
The Shawshank Redemption
Raging Bull
The King's Speech
A.R.O.G
The Usuals Suspects
Avatar
Back to the future hoort er sowieso bij! Sounds good so far!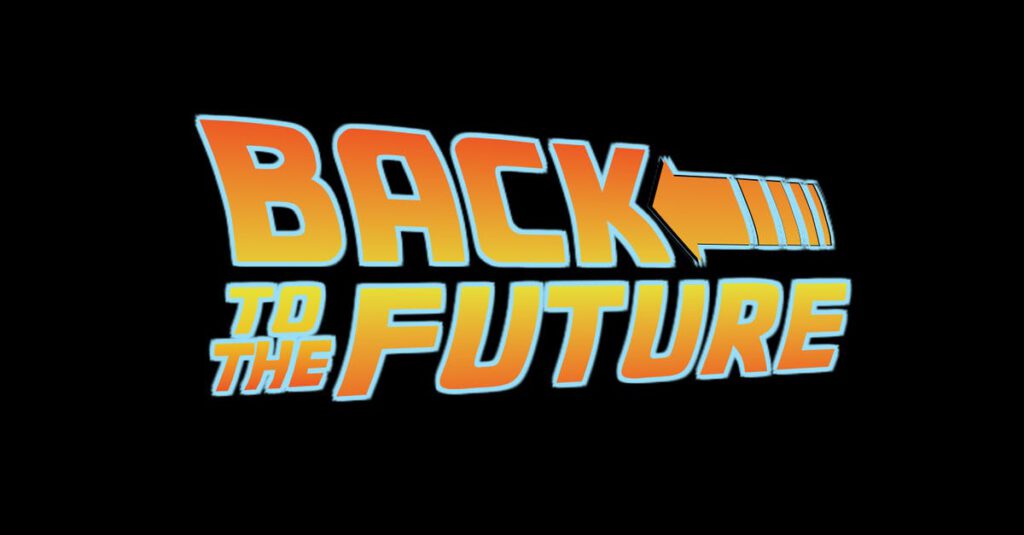 Dit is pas het begin!
Ben -Hur, Black Swan, Blood Diamond, Casablanca, The Bourne identity,
Braveheart, The cider house rules, Bohmian Rhapsody. Vooral deze laatste is een recente parel geregisseerd door Bryan Singer. Heb jij deze film nog niet gezien? Verander dat snel, want hij staat gewoon op Amazone prime!
Ook Braveheart is natuurlijk een film die inmiddels tot een klassieker behoort. Mel Gibson al strijdend voor een onafhankelijk Schotland. Prachtig!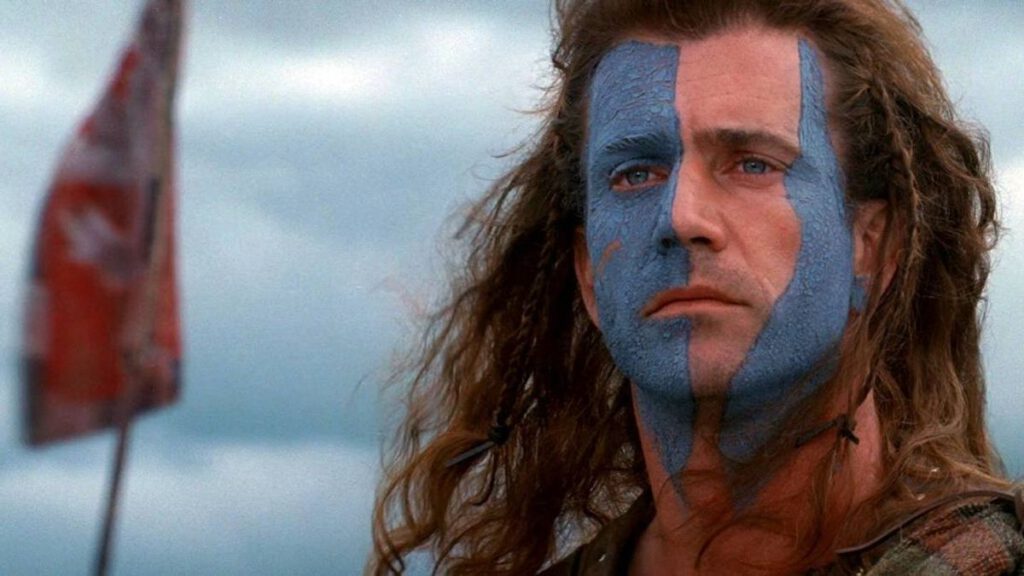 Aliens bestaan!
Butch Cassidy and the Sundance Kid
Citizen Kane
City of God
Crash
Dirty Dancin
E.T bewijst al jaren een trouwe vriend te zijn van ieder filmliefhebber!

Erin Brockovich, Escape from Alcatraz, Fight Club, Eternal Sunshine of the Spotless Mind, For a Few Dollars More, Forrest Gump, Good Will Hunting, Gangs of New York, Get Out, Gladiator, The Godfather (Dit is dé favoriet van mijn mede FSOM'ers Bas en Peter!).

Gone with the Wind, Goodfellas, Four Weddings and a Funeral, Gravity, Green Book, Inception, Interstellar, Jaws, Jerry Maguire en Doctor Zhivago . Vooral deze laatste is natuurlijk een fantastische klassieker uit 1965!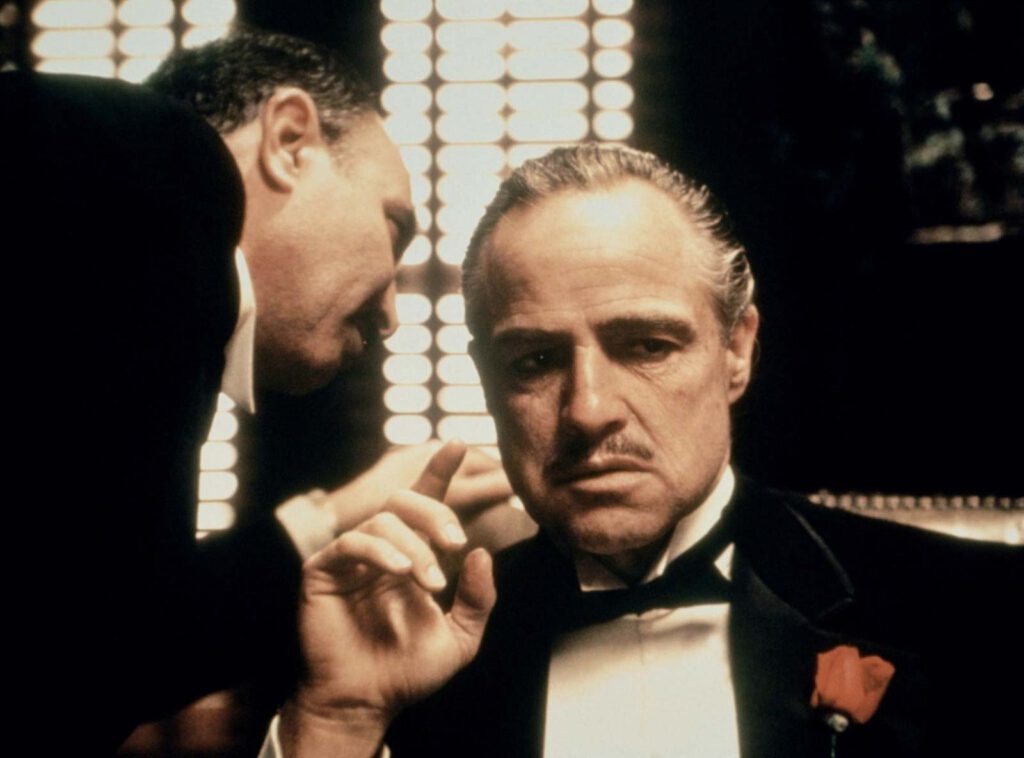 The List Goes On!
Jurassic Park, Lawrence of Arabia, Lord of the Rings, The Matrix en Up vervolgen het lijstje. Up is de prachtige animatiefilm die letterlijk je hartje gaat laten smelten.
Memento, Michael Clayton, Millon Dollar Baby, Moonlight, Munich, My Fair Lady, Out of Africa, One Flew Over the Cuckoo's Nest, The Pursuit of Happyness, Pirates of the Caribbean, Philadelphia, Psycho, Pulp Fiction, Amélie, Rain Man, Roman Holiday, Rocky, Roma, Remember the Titans, Saving Private Ryan, Scent of a Woman, Schindler's List, Seabiscuit, Singing in the Rain, Spy Game en Terminator 2. Want Arnold mag natuurlijk niet ontbreken op de Movie Bucket list!
Taxi Driver, Star Wars – The Empire Strikes Back (Duhh! Natuurlijk moet Star Wars op de Movie Bucketlist poster!) The Bridges of Madison County, Top Gun en hiermee bedoelen we natuurlijk het origineel!

The Departed, The Fighter, Training Day, The Longest Day, The Graduate, The Grand Budapest Hotel, The Green Mile, The Good the Bad and the Ugly en The Martian. Je weet wel, die ene film waarin Matt Damon de boel voorliegt vanuit de ruimte!
Met The Danish Girl, The Pianist, As Good as it Gets, Titanic, The Lion King, To Kill a Mocking Bird, Tinker Tailor Soldier Spy, A Beautifull Mind, 2 Angry Men sluiten we de lijst af en hebben we alle films op de Movie Bucketlist Poster gehad.
Nu weten wij zeker dat je Movie bucket list poster moet gaan scoren, maar de belangrijkste vraag is natuurlijk… Welke titel mis jij op deze poster?
Artikel door: Kim | @kimmichaelis
Neem ook een kijkje op de website www.KIMMICHAELIS.nl.
Volg FSOM Magazine op Instagrampagina en Facebookpagina!
Ben je nog geen abonnee op FSOM tv? Klik dan snel –> hier <–


Please follow and like us: