Flinke bak magie | "Memory is everything, without it, we are blind". "Fantastic Beasts The Secrets of Dumbledore" van Warner Bros is het nieuwste avontuur in de Wizarding World dat natuurlijk het kindje van J.K Rowling is. Enne, wist je dat je deze film vanaf 30 mei al thuis kunt bekijken?
Harry Potter fans opgelet! Professor Albus Perkamentus, gespeeld door Jude Law (Talented Mr. Ripley, Sherlock Holmes) weet dat de griezelige tovenaar Gellert Grindelwald, gespeeld door Mads Mikkelsen (Hannibal, Docotor Strange) de macht over de tovenaarswereld wil overnemen.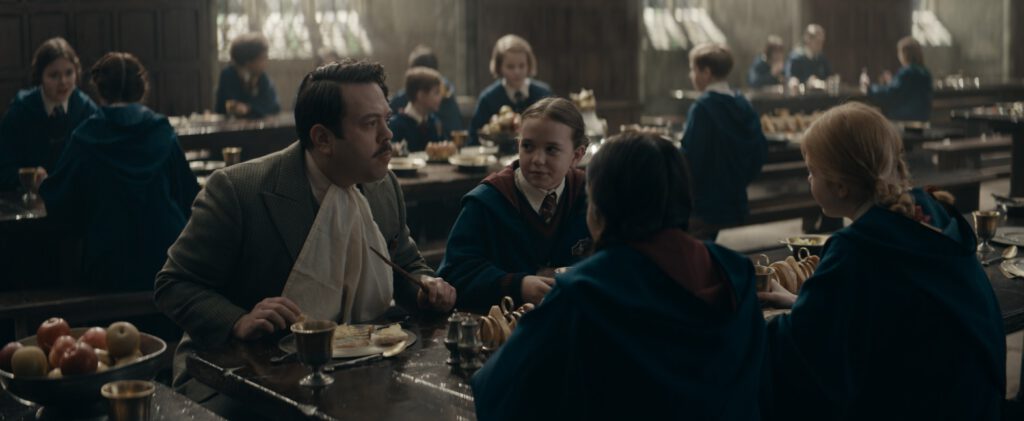 In zijn eentje kan Albus hem niet tegenhouden, dus schakelt hij de hulp in van magiezoöloog Newt Scamander (Eddie Redmayne). Er wordt een bont gezelschap samengesteld van tovenaars, heksen en een dappere Dreuzel-bakker een gevaarlijke missie aan waarbij ze oude en nieuwe fabeldieren tegenkomen en tegenover Grindelwalds groeiende leger van volgers komen te staan.
Maar hoelang kan Perkamentus zich afzijdig houden als er zo veel op het spel staat? Bekijk hieronder de trailer.
Beschikbaarheid
Vanaf 30 mei kun je deze flinke bak magie dus in huis halen en bekijk je Fantastic Beasts 3 – The Secrets of Dumbledore lekker thuis op je eigen bank. De film is te zien via vanaf 30 mei thuis te bekijken via Pathé Thuis, Ziggo, Apple TV, Amazon Prime Video, Google Play, Microsoft Xbox & Rakuten TV.
Meer filmnieuws? Lees dan ook over Peaky Blinders, of ga naar Fifty Shades of Movies & series en check dan ook de 100 films die op jouw Bucketlist horen!
Artikel door: Bas / @thedutchbeerdad

Please follow and like us: