Where are we? We are in the Outback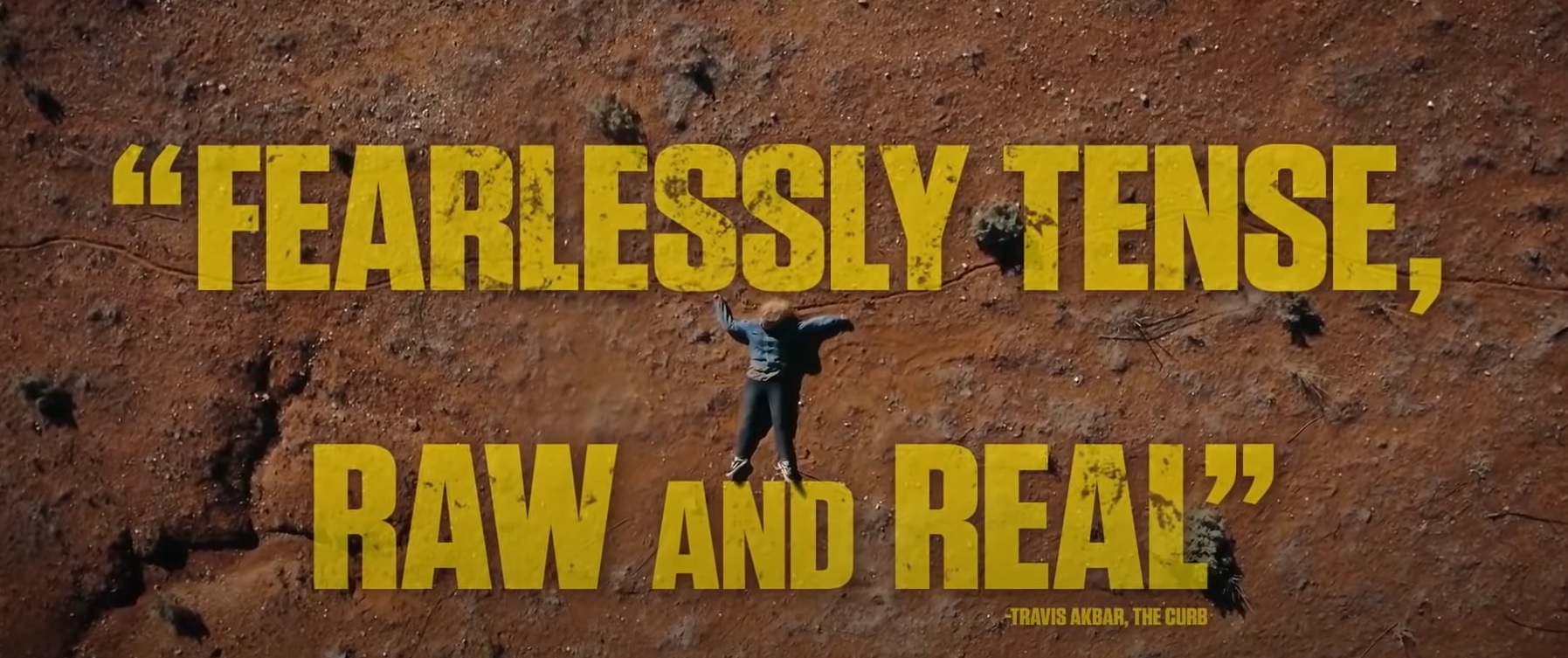 Outback | Where are we? We are in the outback! We are stranded in the middle of nowhere… Geen signaal met je telefoon, een berg opzoeken voor wat beter bereik lijkt al een grote uitdaging want niets is wat het lijkt. Het lijkt een recept zoals we die al kennen, maar deze keer krijgen we een geniale plottwist!
Bij het zien van de trailer werden wij gelijk enthousiast. De makers gooien je direct in het verhaal, geen gelul of inleiding. Gewoon een stel met pech die naarmate het verhaal vordert toch beseffen dat ze gestrand zijn in 'the outback', oftewel het onberispelijke niemandsland van Australië.
Is dit stel tegen 'The Outback' opgewassen? Travis Akbar van The Curb zegt over deze film het volgende: "Fearlessly tense, raw and real!"Check de trailer hieronder en oordeel zelf.
Brendan Donoghue heeft zichzelf voor deze film een wat ruiger uiterlijk gegeven, je kent hem misschien nog wel van Underbelly of Scorched. Voor zover bij ons bekend, maakt Kym Cramp met deze film haar heuse debuut! Een lullig begin met zo'n schorpioen in je nek….
Over bioscoop agenda's en dat soort dingen is het momenteel natuurlijk lastig om uitspraken te doen. Maar dat 'The Outback' op jou watchlist moet, dat is wel duidelijk. Heb jij onze ander tips in 'The Watchlist #3' al gespot? Later deze week komen wij alweer met deel vier!
Watch it and have fun, want vervelen hoeft echt niet! Stay safe!
Artikel door: Bas de Goede / @thedutchbeerdad

Dit is echt wat voor jou!
Bizarre voorspelling over het corona virus!
Northern Monk X By the river brewing collabbrew!
De dikste Mini Cooper ooit!
Welkom terug drive-in bioscoop!
The Walking Dead – The Final Season Review
Days Gone – The FfredericC Review
Mannen weten niet wat vrouwen allemaal weten!
Deze films horen op jou watchlist!
Please follow and like us: