Adidas Football en EA SPORTS slaan handen ineen!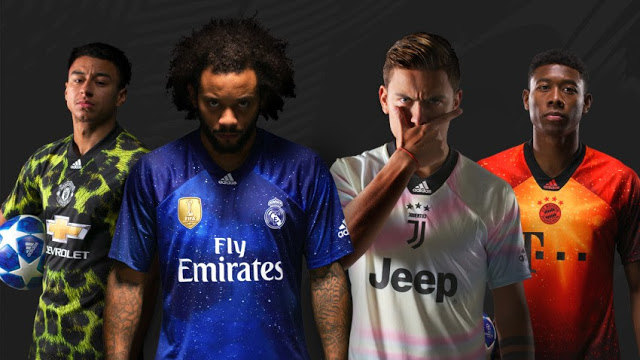 Gaming & Sports – Zijn er ook FIFA fans aanwezig? Dan kunnen jullie je enthousiasme waarschijnlijk maar moeilijk bedwingen met deze shirtasitsche aankondiging! adidas Football en EA SPORTS komen met eigen Limited Edition Jerseys voor Read Madrid, FC Bayern, Juventus en Manchester United… Awesome!!!!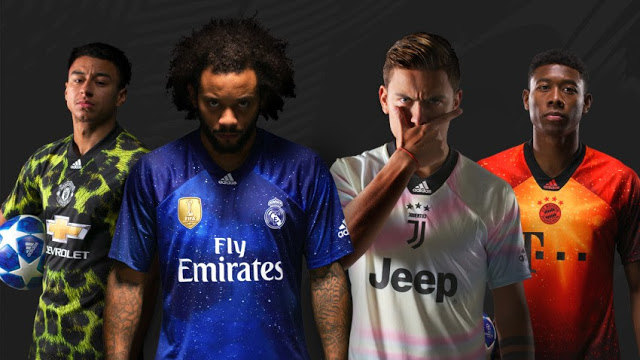 Op 29 november jl. hebben adidas Football en Electronic Arts (EA) hun Limited Edition Jerseys voor vier van de grootste clubs ter wereld gepresenteerd! Echte FIFA fans kennen deze jerseys natuurlijk al uit de digitale voetbalwereld maar ze zijn nu voor het eerst ook verkrijgbaar in de echte wereld!
FIFA 19
Naast het feit dat je de shirts dus voor het eerst fysiek aan kunt schaffen krijgen fans de tenues ook in de game toegekend! Daarnaast zijn ze ook verkrijgbaar via FIFA 10 Ultimate Team (FUT)-pakketten en wekelijkse doelstellingen. Wanneer je de shirts hebt kun je ze natuurlijk dragen om extra op te vallen!
Waar dan?
Je kunt de jerseys op verschillende plekken bemachtigen. Natuurlijk kun je terecht bij de clubshops en online winkels. Ook kun je terecht in de
adidas online shop
en geselecteerde retailers en modewinkels.
Meer informatie kun je vinden op
Instagram
en
Twitter
 van adidas! Of je bekijkt natuurlijk de reveal trailer hieronder!
Join us!
Check back every saturday!
Dit artikel is geschreven door: DutchPlaystationGamer

Ben jij of is jouw onderneming/product op zoek naar een partner
om jou Social Media op te zetten of een boost te geven?
Neem dan contact op met Kim Michaelis Media via kimmichaelis@hotmail.com!
Fifty Shades of Men en alle Social Media kanalen zijn
onderdeel van Kim Michaelis Marketing.
Social Media Management, Social Media HOSTING & Micro Marketing.